A Lamborghini Murcielago is almost every supercar enthusiast's dream car. Sometimes even magazine and automotive editors are in love with this amazing automobile.
The Lamborghini Murcielago has consistently ranked very high in consumer reviews and automotive publications. US News and World Report has just ranked the 2010 Lamborghini Murcielago number one out of seven Exotic Supercars. Their ranking was compiled by analyzing test drives and reviews of the Lamborghini Murcielago and includes any safety and reliability records. Edmunds explains that the Murcielago is "the flagship of one of the most outrageous car manufacturers in history". Car and Driver reports: "From mind-bending speed and the guttural shriek of the V-12 to the low-slung, sharply creased sheetmetal and the butt-on-the-ground seating position, the Murcie is the archetypal Italian exotic. It always draws a crowd, and it has the performance to warrant the attention."
Murcielago is the Spanish name for "bat", but the Lamborghini Murcielago's name is actually taken from a Spanish fighting bull. This Spanish fighting bull withstood over 28 sword wounds and its life was spared out of respect for its perseverance and spirit.
Following Lamborghini form, the Lamborghini Murcielago combines edgy styling and aggressive performance. The Murcielago packs a whopping 631 hp V12 engine (The Lamborghini Murcielago Super Veloce has 661 hp) and reaches 0-60 in about 3.3 seconds (2.8 for the Super Veloce). The top speed is estimated at 211 MPH (213 miles per hour for the Super Veloce).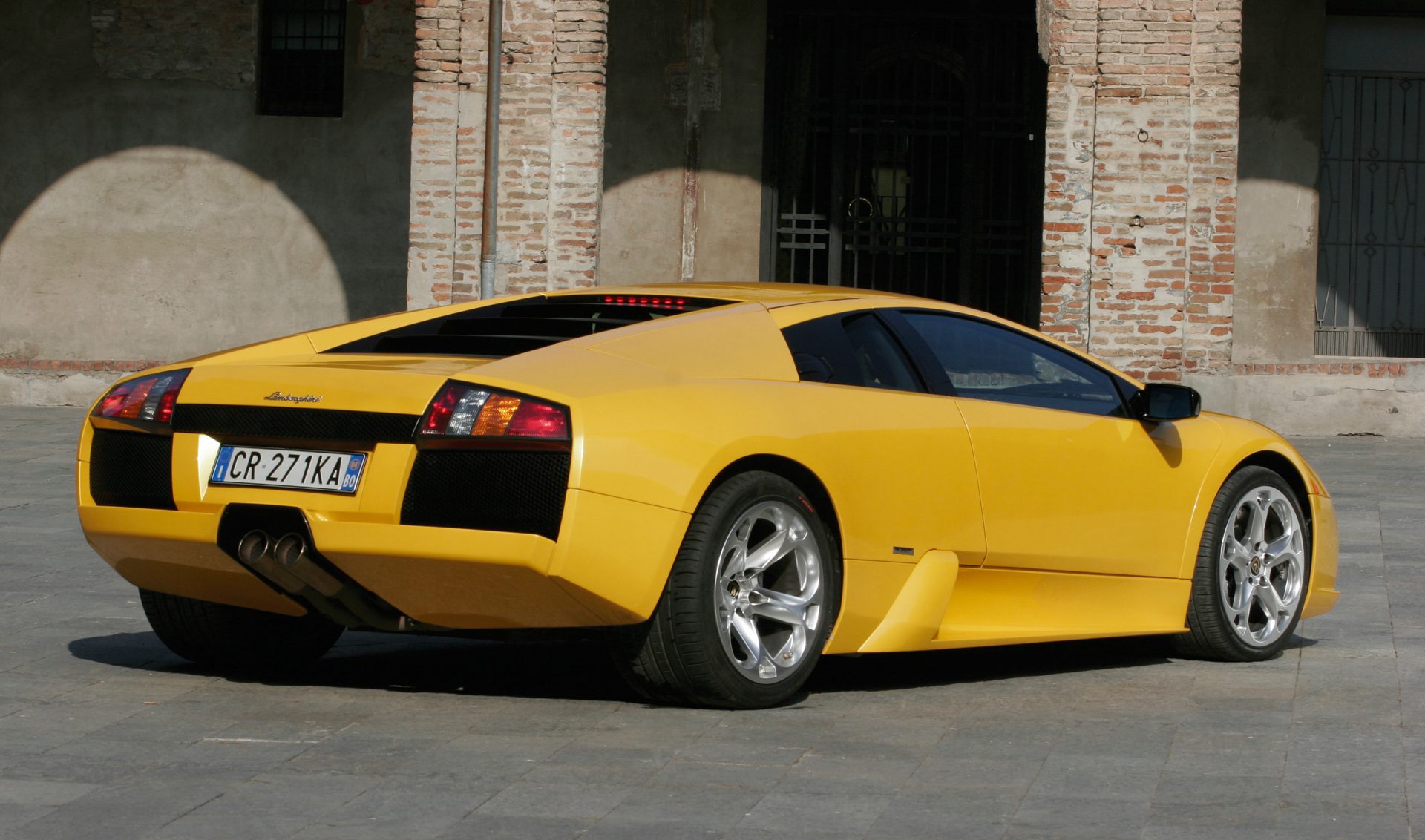 If you're not a fan of the Lamborghini Murcielago, but you're still interested in exotic cars for sale you should check out the Ferrari 458 Italia, which is the successor to the Ferrari F430. The Ferrari 458 Italia features a new 4.5 liter V8 engine 570 hp and jets from 0-60 in 3.3 seconds with a top-speed of 202 mph (just shy of the Murcielago's 211 mph max speed).
If you can't afford a new Lamborghini Murcielago, you can always find a cheaper price by purchasing a used or pre-owned model. If you still cannot afford a Murcielago, the next best Lamborghini would be a Diablo. The Lamborghini Countach is much more rare and its short supply won't make it much cheaper than a Lamborghini Diablo. If you're good with tools, you should think about building a kit car. Keep in mind that there are many scams in the replica car world and you will have to do a lot of research to be sure that you're getting what you really want. Many kit car builders suggest that you will spend twice as much money as you initially estimated and 4 times the amount of time to build your replica.
The 2010 Lamborghini Murcielago LP640 is available in two different versions, a coupe and a roadster. In 2009, Lamborghini introduced the Super Veloce. The Super Veloce's name was first used on the 1995-1999 Lamborghini Diablo SV. The Super Veloce or "SV" typically signifies the conclusion of a Lamborghini model production run. All-wheel drive is standard on all Lamborghini Murcielagos.
In case you are trying to find more information about the topic of 0 car finance, then please go to the URL that is mentioned right in this passage.